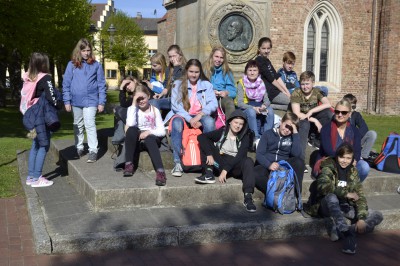 How to become a good farmer
24 students of grade 6 went to explore farm life and work
We can read about farming in books or on the internet. But we wanted to find out in reality what it really means to be a good farmer.
On May 4th 2018 we went to Agrarbetrieb Meiners-Hobel GbR in Horst near Bützow.
There we started visiting the farm area and first of all the calf rearing station. Especially our boys wanted to stay there all day.
But there was more interesting stuff to explore. We were impressed by the huge milking system and how easy it worked. The cows seemed to use it as a wellness area.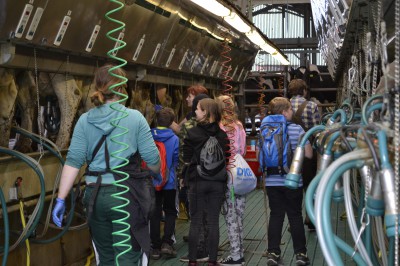 The most interesting part was the biogas plant. So the farm can produce huge amounts of energy which is an important step to stop climate change. Production does not depend on fossile fuels, it is always the same amount of "raw material" and so the energy circle is closed.
The best way of selling farm products is to create something own like homemade cheese. The farm includes a small cheese factory which produces a lot of dairy goods.
In an organic garden centre a lot of vegetable is produced too.
At the end of our day we could produce and taste our own cheese which was delicious. We could also try all the other farm products and could hear that they are sold in markets not far from the farm. That's what we are going to tell our parents-buy local food more often and save our environment.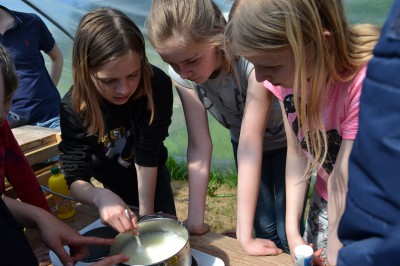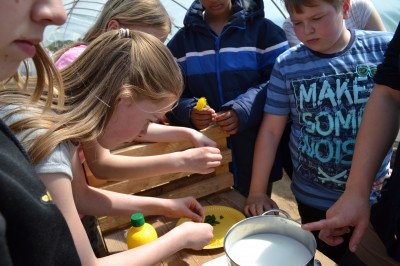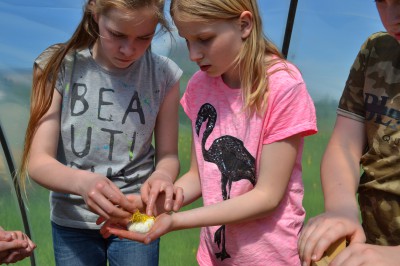 The girls are making cheese.