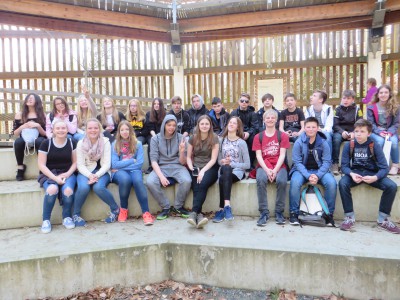 Walking on top of the trees – grades 6 and 7
Nature on the Isle of Rügen
9th April 2018
Students of grades 6 and 7 went to Naturerbezentrum – Nature Heritage Centre – in Binz on the Isle of Rügen. They were ready for a walk high over tree tops.
The trip started early in the morning at 8 o'clock. The groups went by bus. The weather was fantastic.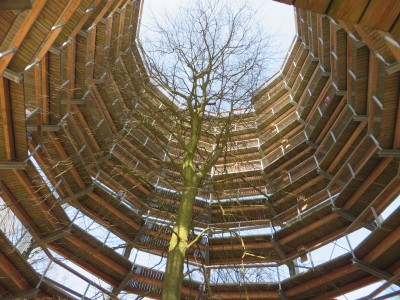 After two hours they arrived and the tour could start. The nature guide Mister Strohmann explained the special features of plants and wildlife on the island, an example for an intact ecosystem which has to be preserved by next generations, so by the students! Huge parts of the island would even disappear when we don't do anything against climate change.
Big areas on the island are an example for this intact ecosystem. During the walk the students learned that the surrounding nature is the home of many protected plants and animals. Here they find a quiet and clean place. Huge areas are former military zones which allowed a lot of plants to grow without being disturbed.
The white-tailed eagle found a save home here as in other parts of Mecklenburg Pomerania.
At the end of an amazing walk over tree tops the students went to the environmental information centre to repeat what they have learned and to do some interesting nature experiments.
It was an amazing day in nature.