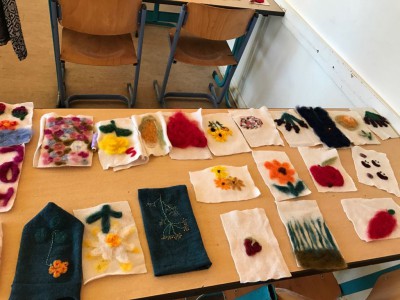 Wonderseeds
Creative Vegetable Workshop for 30 girls of grade 6
8th April 20018
At the 8th of April we welcomed Fenja Meiners from Wonderseeds-a community Permaculture Garden Project-for a creative vegetable workshop.
The workshop started with some information about the mythology, plant breeding history and different ways of using vegetable in the last century.
We listened to Fenja and got several worksheets.
Then we talked about our favorite vegetables, personal associations and experiences. Which vegetable is especially helpful because it contains health supporting components?
Inspired by all that we created unique vegetable artworks by using several fibre craft techniques- knob celery with a tear as a hint to the Greek mythology, where it is meant to be helpful on sad days, carrots with smileys, very exact plant designs showing the fascination of nature.
Finally we sewed pockets using our artworks.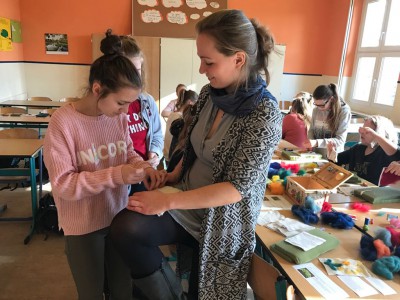 Photos of all our vegetable artworks went into the Community Wondergarden in Belitz, they are part of a garden puzzle game there and laminated versions serve as signs in the developing garden.